Area in Need Missionary House Inc.
Area in Need Missionary House, Incorporated (AINMH) is a 501©3 organization based out of Stockbridge, GA. Founded in 2015, the mission of AINMH is to feed the homeless and clothe the needy. We are dedicated to addressing the needs of individuals, families and children experiencing homelessness in the Metropolitan Atlanta Area. 
The inspiration for the agency came from reports from local schools that there were more than 1,900 homeless children in the Metro-Atlanta area school districts alone in 2015. We serve individuals and families living in poverty and homelessness by providing assistance with access to food, clothing and referrals to other local organizations. As of Spring 2017, we have served more than 2,500 men, woman and children through our signature "Because We Care" events.
Area in Need Missionary House is dedicated to serving the communities in the Metro-Atlanta area. Recognizing that various factors can lead to homelessness, such as job loss, eviction, family tragedy, etc., AINHM began to help bridge the gap in 2016 with our "Because We Care" events. AINMH goes out to three Metro-Atlanta hotels three times a month to serve the men, woman and children on the street and living in the Hotels and "extended stay" style hotels where they call home. There are over 1,900 homeless children in the metro Atlanta area alone. Where there are children there is a need for our program. 
We bring life essentials to these events which include Case management, 2nd chance housing program, food, clothes, shoes, and toiletries, grooming items, Diabetes screening, Blood Pressure screening and our kids' corner. The agency has also partnered with several other social service organizations that address the mental health needs of the people that we serve. AINMH has developed a lifesaving relationship with these men, woman and children; however, we need help in order to continue our work and to eventually obtain a facility that would enable us to offer more assistance and a place of refuge. Our ultimate goal is to provide a hand up… not a hand out.
Ms. Stephanie Ford is the president and CEO of AINMH. Stephanie manages the overall agency direction, and all external relationships and collaborations. She provides assistance in a humanitarian organization that fights poverty.  AINMH places a strong focus on the veterans, men, women and children living in the hotels and extended stays, together we have the power to lift whole families and entire communities out of poverty.
In her first year at the helm of AINMH, Stephanie deployed bold and strategic framework to guide and grow this grass root organization that has impacted over 6,000 lives over the last three years.
AINMH has received several community service awards, 2016 Proclamation from The City of Riverdale, Georgia, 2017 Georgia Air Guard Community Service award and 2018 Right Hand foundation Outstanding community service award.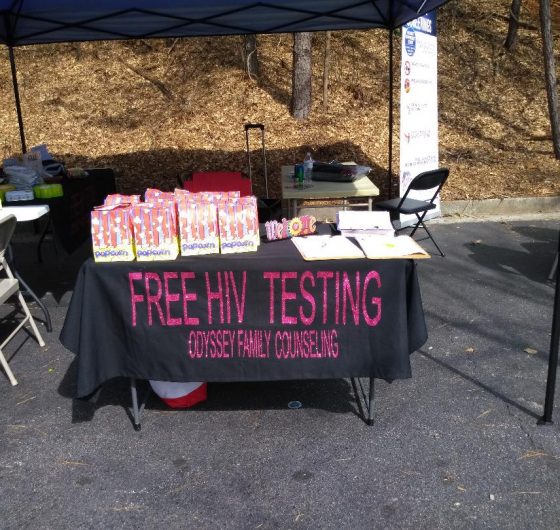 The Atlanta Diabetes Association – Has joined our team they will provide diabetes screenings for the men and women that live in the hotel and extended stays on a monthly basis.
Odyssey Family Counseling – Has joined our team the will be providing Free HIV testing for 3 of our hotel and extended stays locations on a monthly basis.
The Because we Care kids corner – This program is geared toward bringing out the creativity in each child we encounter and helping to build social skills.  Area in need Missionary House has an age appropriate student and parent to run the kid's corner providing guidance for each child. Our goal is to motivate, encourage and bring a smile to every child we encounter. Each child will be given a chance to draw, color, paint and just have fun.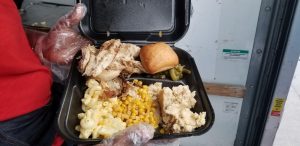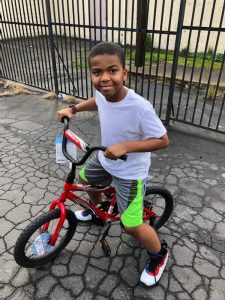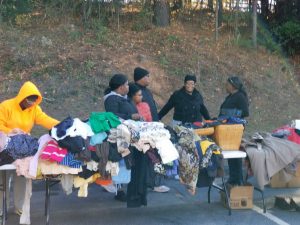 Our second chance program is a one-year program to aid and assist our clients in obtaining and maintaining permanent housing.  AINMH will provide a Mortgage Lender and Licensed realtor onsite to assist our clients on a monthly basis. Our goal is to give every family a second chance at renting or owning their own home.
Area in Need Missionary House will have a down payment assistance program and a Case manager for our potential homeowners and renters to assist with their financial needs.  Our donors and supporters will be asked to assist us with providing funds to assist our clients with their housing needs. Bringing hope back to the communities one area at a time.
Stephanie Ford is the President and CEO of Area in Need Missionary House, Inc.
Ms.Ford has received several community recognition awards, including a proclamation from the City of Riverdale, Georgia in  2016, and the Georgia Air Guard community service award in 2017. She also serves on the Georgia Army National Guard Family readiness program,an organization that supports and cares for our troops,  as the Co-Chair in 2015.2018 Area in Need Missionary House Inc received a community service award from The Right Hand Foundation.
Area in Need Missionary, Inc. (AINMH) purpose and mission is to feed the homeless and serve the needy in order to bring love and hope back to the communities, one area at a time.
During her three years with AINMH Stephanie have started several programs within the organization which are in place to help end homeliness. She is currently responsible for the overall agency direction, fundraising, advocacy and managing external relationships and collaborations.
Stephanie believes in providing love and care to each person she encounters, and have had the opportunity to work for several companies throughout her career where she have provided excellent customer service and management skills. As an entrepreneur for over 10 years, Stephanie has built great relationships within the community, and among business leaders.  She has worked in the medical field for over 24 years and as an entrepreneur for over 10 years.
Her passion is helping others as it brings great joy to her heart… Stephanie lives by the motto that "Service is not a job, it's my purpose and passion".
Stephanie is a single parent with 2 children, Cordarius and Kerri Ford. Her life is guided by her love for Christ; this is what keeps her humble and proud to serve her brothers and sisters in the community.
Chandra Fields was born and raised in LaGrange, Georgia.  She is owner and operator of "Where to Next" travel agency, where she specializes in group and corporate travel, she is also co-owner of "Vision 2000 Inc." and "Bee Unique" custom design apparel.
She holds both a Bachelors and Associates degree in Criminal Justice and is also a licensed Realtor for the State of Georgia.  She shines brightest when she is allowed to use her creativity, more specifically event planning.
She has received several awards for her volunteer efforts in and outside of her community, she has a heart of gold and an unbridled enthusiasm for the less fortunate.  She is passionate about providing resources to the disenfranchised while, encouraging funders both corporate and individual donors to give.
Chandra is currently working to bring organized adult sports to the southside of Atlanta.
She currently resides in Atlanta, Ga.
Vice president and Treasurer
Vice President and Treasurer
Tara Neal was born and raised in Trenton, New Jersey, she moved to Georgia 7 years ago when her company relocated their main office to Atlanta. She was reared in her local church from an adolescent and has served as Youth Choir advisor, VBS teacher, Outreach Youth Program Coordinator and in 2008 she became a Licensed Minister where she became the Youth Ministry Leader.
She attended Mercer County Community College and received an associate degree in Office Automation and Koinonia School of Ministry and she holds several certificates in Counseling, Youth ministry and Leadership. 
Upon relocating to Georgia she was trying to figure out where she could pick up her calling in such a big state. She visited and join Elizabeth Baptist Church in 2016.  She was called to work the youth because she has a heart and soul for children, always ready to lend a helping hand and encourage those in need.
Throughout her life she has mentored/counseled many for men, women, and children of all ages which has given her the nickname "SUNSHINE" because her smile can make anyone feel better.
Tara's passion for others in need has not stopped since moving to Georgia, in 2016 she accepted to be on the Board of Area in Need Missionary House Inc. under the Leadership of CEO Stephanie Ford. Tara enjoys her days helping others, spending time with her family, worshipping God and living life to its fullest. Favorite Scripture Roman 8:28 –  And we know that all things work together for good to them that love God, to them who are the called according to his purpose.
Advocate for the Homeless
Ms. Selethia Butler is our new 2019 homeless advisor for Area in Need Missionary House Inc.. We meet Ms. Butler at the economy hotel where we provide services to our clients. Ms. Butler is a single parent and a grandmother that has lived in this hotel for over 2 years. She has been through a lot, she is seeking employment and other living arrangements. 
She is strong, confident and smart she will be attending our next board meeting. We feel that her input and knowledge of the hotel life will be priceless for our program, this will allow us to stay relevant to the needs of our clients. She will advise us on the Street outreach program, supportive services, motel /hotel voucher program she will tell us what other services our clients might need that we don't currently offer. The outcome of her situation has changed March 2020 she has moved into her brand-new apartment, currently working and volunteering with Area in Need Missionary House Inc. This is why we push for the success of our clients so they can win.
Aaron Alexander was born and raised in Los Angeles, Ca, he is the 4th of 7 siblings, being raised in the church, it gave him a solid foundation on how to live his life and believing that through God all things are possible, married with two sons and two grandchildren.  In 1995 he moved to Atlanta, Ga, where he worked in law enforcement for a brief period, he then started his career as a Quality Control Analysis in the nuclear industry.
Upon moving to Georgia, Aaron attended Strayer University where he earned his bachelor's degree in business administration where he remained on the honor roll throughout his four years. Being one that was raised in the church, he found a church home in Fairfield Baptist Church where he serves as an usher on the usher board and is also a part of the men's ministry.
Always willing to give of his time, Aaron has spent countless hours volunteering at the VA hospital in Decatur, Ga, as well as the boys and girls, shelter in Stone Mountain, GA until its closing. His passion for helping others drives him to continuously seek out opportunities to volunteer his time. When he heard about Area in Need and the work they were doing throughout the Metro  Atlanta area he knew he wanted to be a part of this organization, after meeting Ms. Stephanie Ford the President and CEO, he started volunteering with the organization and three years later he continues to serve in whatever capacity is needed, while his passion and love for helping others continues to grow.
Aaron believes that it is all our responsibility to lend a helping hand to someone in need, that one act of kindness can have a trickle-down effect with that person helping the next person in need, a little help goes a long way.